12.04.2021 (Tuesday)
16:00 CEST (UTC+2)
A short guide to studying in Poland: cultural background
Diversity is the spice of life. Different cultures around the globe cultivate different customs, different social norms, and different ways of life. Moving to a foreign country to study may present some challenges arising from cultural differences between your home country and the country where you will go to a university. It is not possible to predict every single situation that you may encounter while living abroad, but being aware that people might do things differently in another country helps to avoid awkward situations or misunderstandings. During our webinar, we will talk about cultural differnces and how they can enrich your study experince.
Register for our free course »
Meeting focus
Our expert, cultural psychologist Karolina Mazurowska, Ph.D., will talk about cultural differences, how they can impact your first impressions upon arrival in a different country, and how to be open-minded to things being done differently than in your home country. We will focus on the following topics:
What are cross-cultural differences? Examples of common misunderstandings arising from cultural differences.
Can cultural differences impact education and the quality of education?
Cultural codes and stereotyping. How can different cultural codes influence communication and behavior?
Can you experience culture shock upon arriving in Poland? How is Poland different from the rest of the world? What can surprise foreigners?
Our experts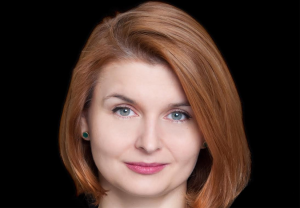 Expert
Karolina Mazurowska, Ph.D.
Cross-cultural psychologist
Dr. Karolina Mazurowska is a cross-cultural psychologist, specializing in intercultural business psychology and working in intercultural organizations. At SWPS University she teaches classes on psycho-cultural differences, concerning business and daily life, between the Western and East-Asian cultures. She also runs cultural adaptation workshops for Chinese and other international students, who come to Poland thanks to the Erasmus exchange program.
Host
Ada Zalewska
International Admissions Officer, psychology student at SWPS University
"I help our international candidates to go through the admission process as smoothly and efficiently as possible."
This project is financed by the Polish National Agency for Academic Exchange under the Welcome to Poland programme